The 9th Annual Cattaraugus County Farmer-Neighbor Dinner on Wednesday, September 22, 2021 at the West Valley Fire Hall, 9091 NY 240, West Valley, NY.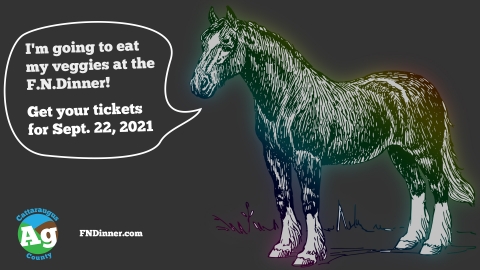 Cattaraugus County is home to a vibrant and diverse agricultural industry. Good communication is essential to developing and maintaining good relationships between farm and non-farm neighbors. This event is a way to bring the County's farmers and their neighbors together for a night of fellowship and understanding. It will also be a way for the County's farmers and businesses to showcase what they have to offer each other.
The dinner is prepared from all locally grown items from around Cattaraugus County and surrounding areas.
---
Share on: